Over the years, our team has led the way in providing solutions to intricate issues through numerous real estate cycles. We blend our extensive receivership experience with innovative approaches to tackle the most challenging circumstances.
The essence of our mission revolves around delivering superior services that consistently build enduring, professional relationships.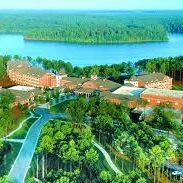 Delivering Results In Uncertain Times
Andrew Bolnick & Associates in Clearwater, Florida stands out as one of the nation's premier court-appointment receivership companies. Our company will secure your collateral, accounts and records – whatever is necessary – to protect the asset and income stream, while establishing appropriate management procedures to preserve and protect them for interested parties.
All members of our team possess a strong commitment to our mission of delivering consistently superior service to every client, with the goal of building lifelong professional relationships. This is our core value. Through every real estate cycle of the last several decades, we have been on the forefront offering resolutions to complex problems. Andrew Bolnick and Associates brings its extensive receivership experience, skills and innovation to address an unprecedented economic and financial environment. We recently pioneered a first of its kind program approved by the court and a major title insurer for the receiver's sale of real estate collateral, free and clear of all liens, that generated millions of dollars of sales proceeds for the benefit of the interested parties.
We are among a very select few receivership companies in the country that offers this level of understanding, ability and expertise. We have truly earned our reputation for quality and service.